House Cleaners
in Parkville
Experienced, Reliable & Police Checked Cleaners
Our house cleaners provide cleaning services in Parkville, Melbourne. If you are looking for a house cleaner in Parkville or an apartment cleaner, our registered cleaners are all reliable, trustworthy and friendly.
All of our house cleaners in Parkville are experienced in domestic cleaning. Every cleaner is first pre-interviewed, afterwards one on one interviewed, required to pass our skills assessment criteria, vetted, police checked and inducted. We place great importance in the integrity and character of our house cleaners.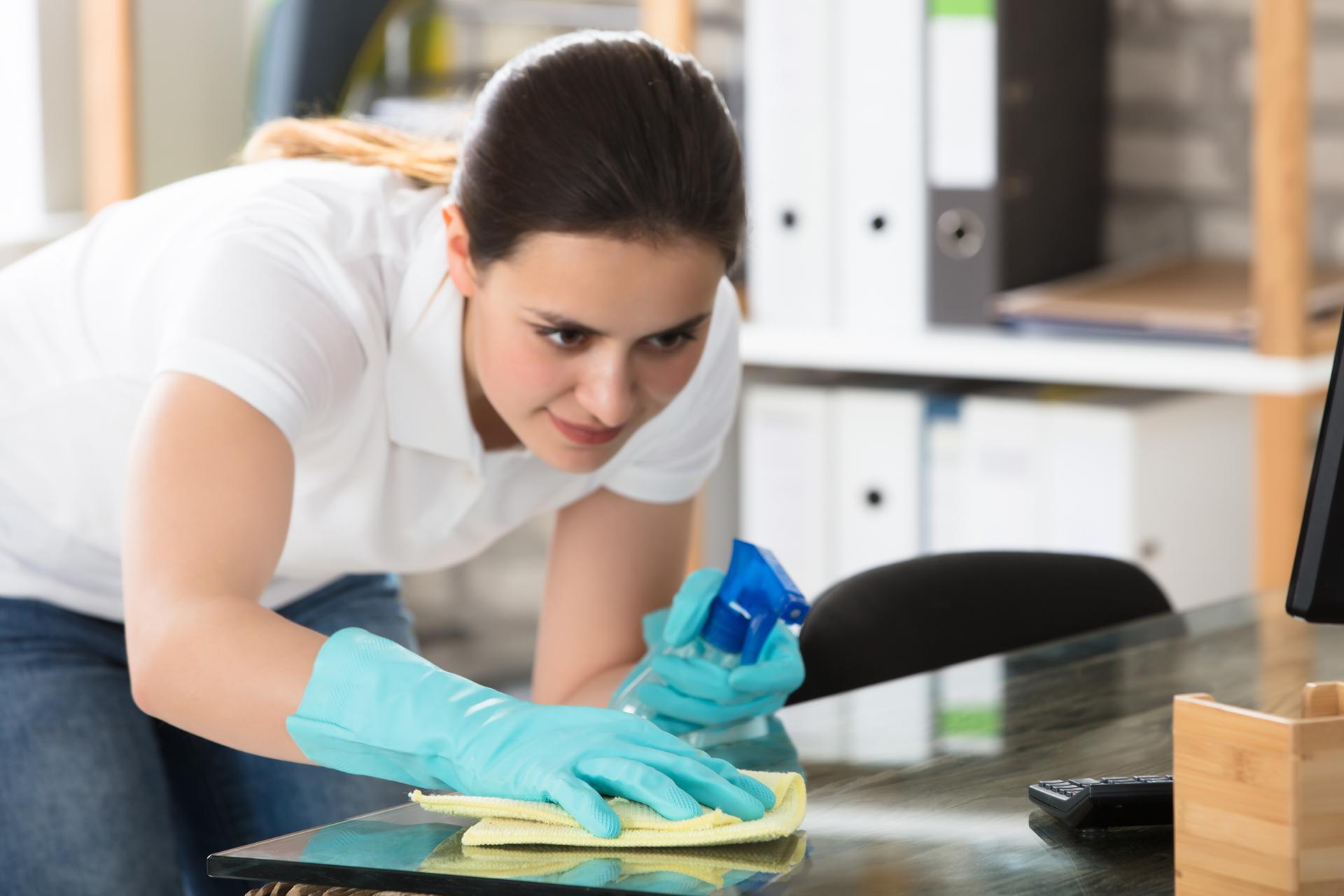 Cleaning Services
Parkville
Easy to choose cleaning options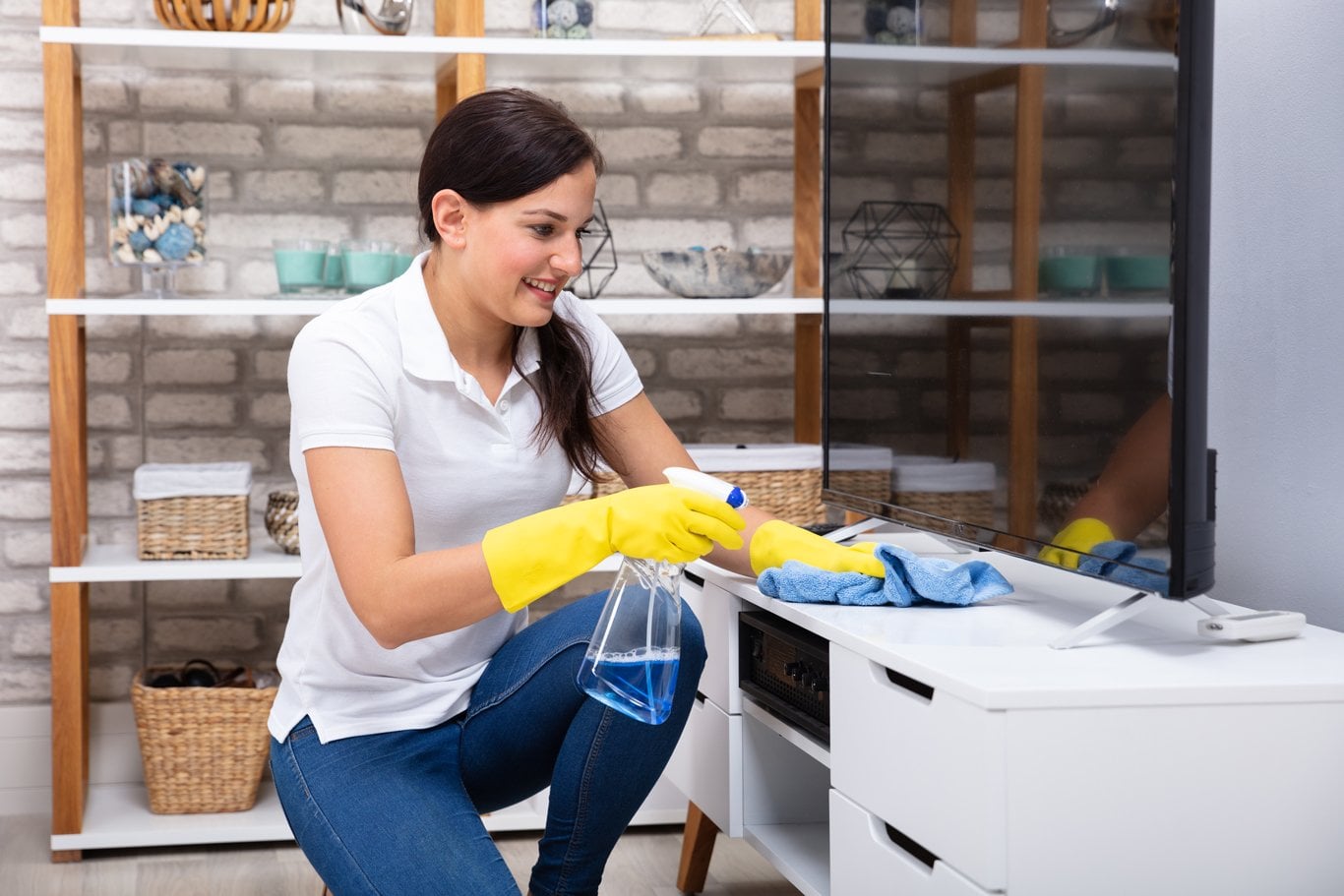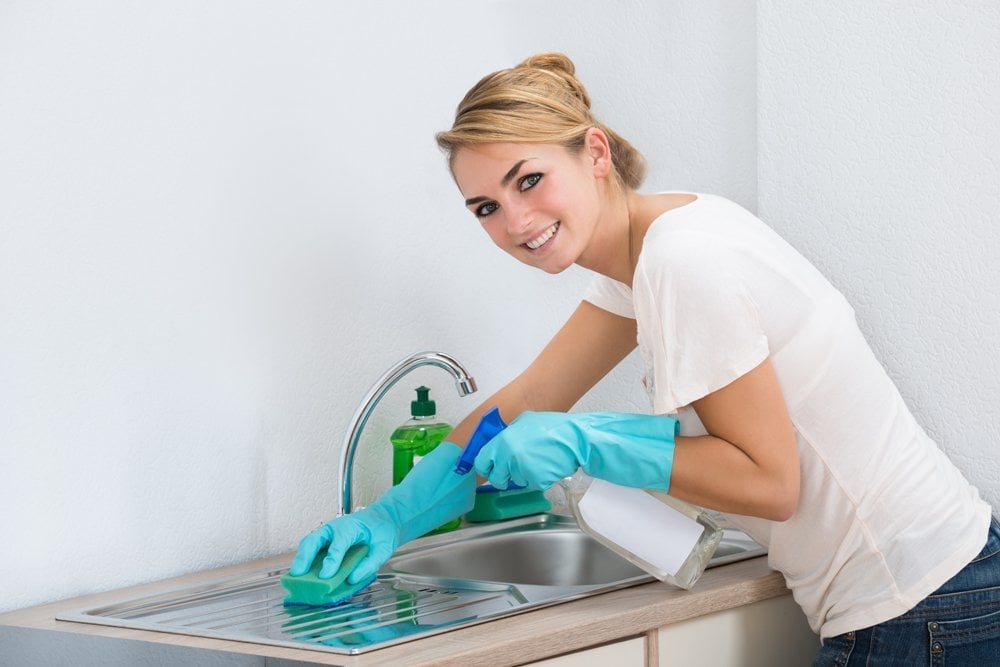 Our most popular home cleaning service in Parkville. Regular cleaning will ensure your home is always clean at all times.
What's included in this clean?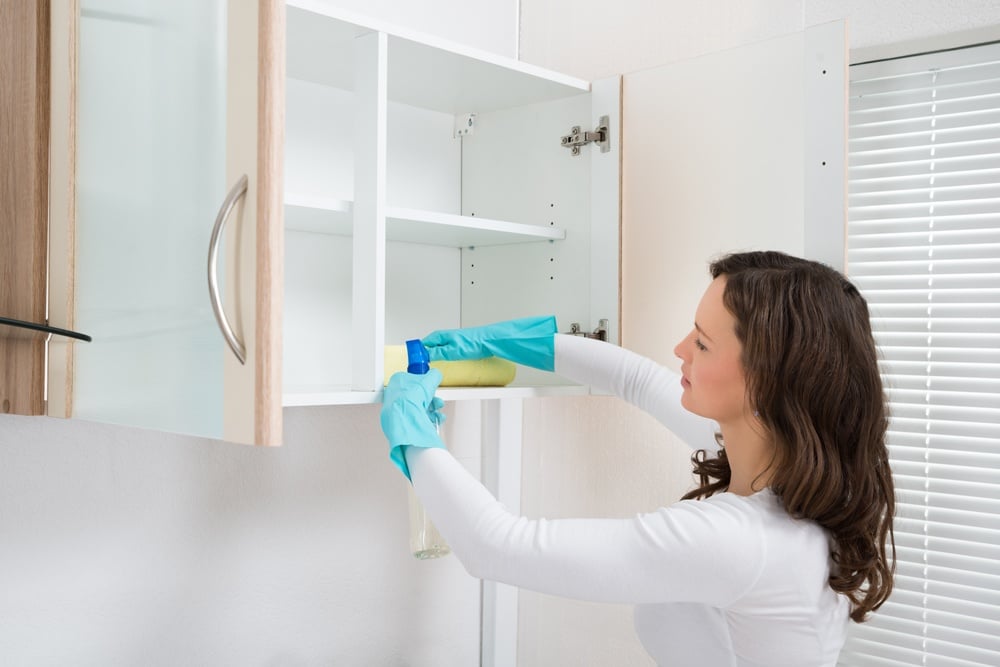 Our home cleaning services are simple and easy to choose from. By only providing a focused range of home cleaning services in Parkville we are able to ensure our cleaners are specialists and do what they do best. You will always be assigned an experienced cleaner who specialises in the above home cleaning services.
What's Included
Expect the same great results every time!
When you book a Once Off Clean with us in Parkville, our home cleaners will supply the products required and perform the cleaning tasks below. A Once Off Clean is a great option if you require a casual clean to get your place sparkling again.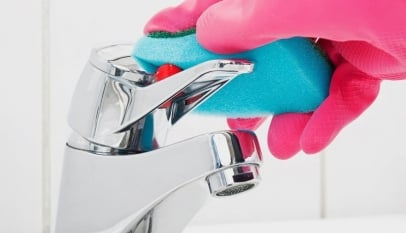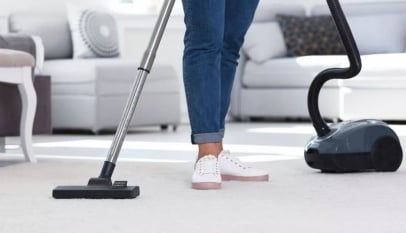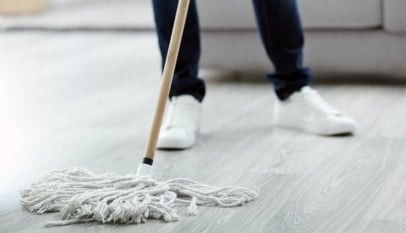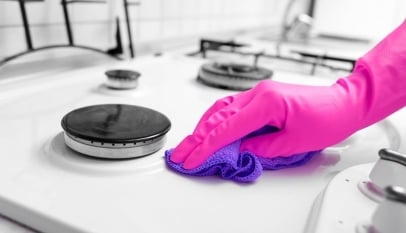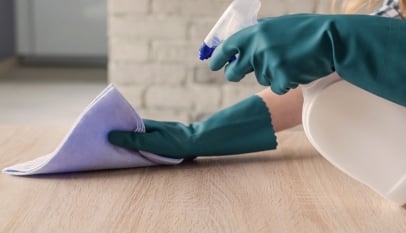 Housekeeping (Upon Request)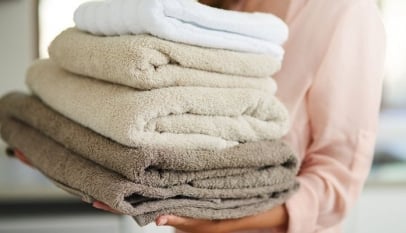 *The cleaning service is charged hourly and completion of the above tasks are dependent on the booked hours.
*Areas cleaned must be reachable by hand. We do not clean the following: display areas with fragile trinkets and ornaments , electronics, nappy bins, pet waste.
A Regular Clean includes the same cleaning tasks as a Once Off Clean. Our House cleaners in Parkville will supply the required products and perform the below tasks on a recurring basis, on a pre-determined day and time of the week that suits our client.
You will be assigned the same cleaner. Regular cleaning will provide you with the best home cleaning results as your place will always be maintained regularly by the same person. The main focus of a Regular Clean by default will first be on your bathrooms and floors and afterwards on kitchen surfaces and dusting.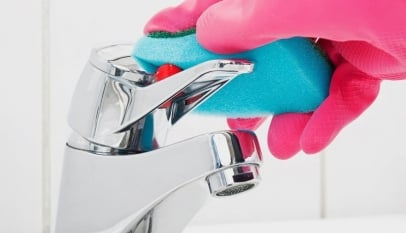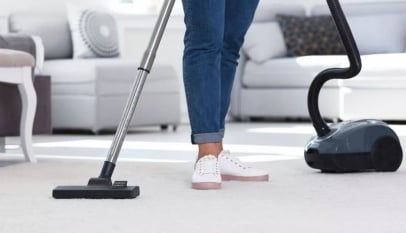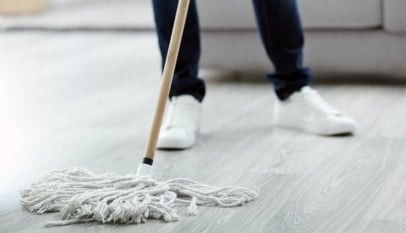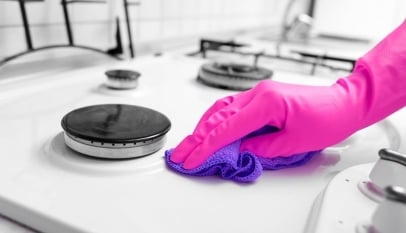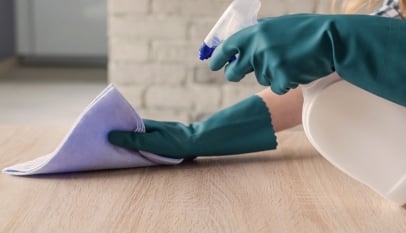 Housekeeping (Upon Request)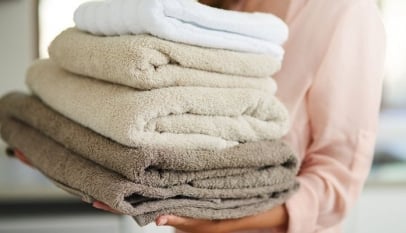 *The cleaning service is charged hourly and completion of the above tasks are dependent on the booked hours.
*Areas cleaned must be reachable by hand. We do not clean the following: display areas with fragile trinkets and ornaments , electronics, nappy bins, pet waste.
This clean is also known as a Spring Clean. Our House cleaners in Parkville can be booked on a weekend if required and your home may be furnished or unfurnished. The home cleaner will supply all the products and perform the below cleaning tasks.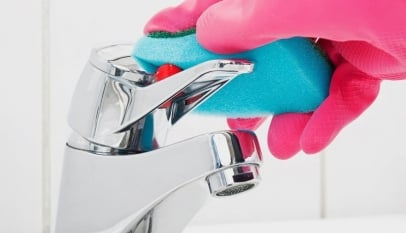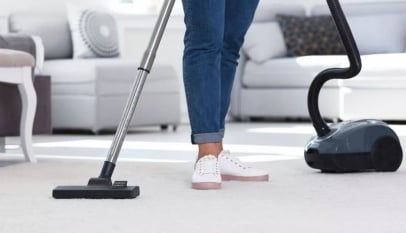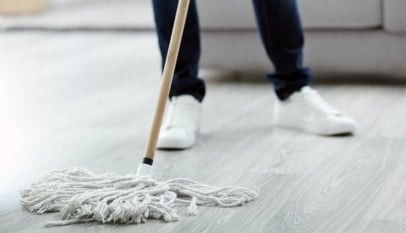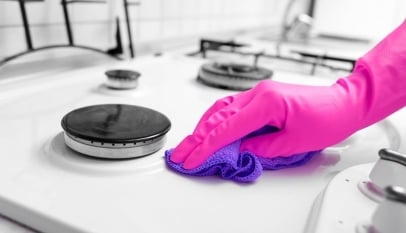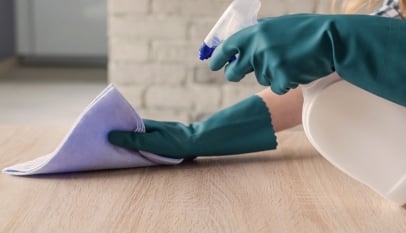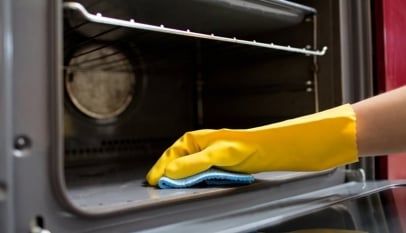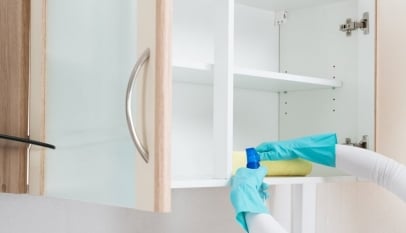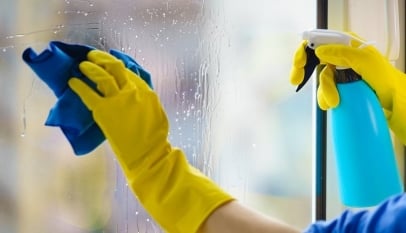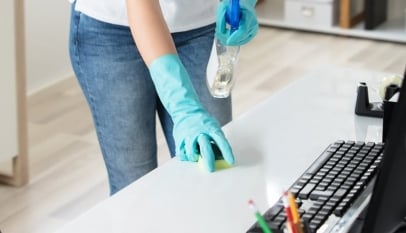 Blinds dusted (upon request), walls spot cleaned  (upon request), skirting boards wiped, architraves wiped, cobwebs removed, bathroom ceiling exhaust fans cleaned.
*The cleaning service is charged hourly and completion of the above tasks are dependent on the booked hours.
*Areas cleaned must be reachable by a 2 step ladder.
*We do not clean the following: display areas with fragile trinkets and ornaments , electronics, nappy bins, pet waste.
Parkville
Cleaning Prices
Simple rates with no hidden fees & no lock in contracts!
Most Popular
Weekly or Fortnightly
Regular Clean
FOR 2 HOURS
$45 per hour thereafter
Products Included ✅

Weekly or Fortnightly cleans with no lock-in contracts
Receive the same cleaner each time ✔
Never worry about cleaning again
Book Online
Standard General Cleaning
Once Off Clean
FOR 2 HOURS
$45 per hour thereafter
Products Included ✅

A catch up clean so you can get back on top of things
Can be scheduled on a casual basis
Includes the same tasks as a Regular Clean
Book Online
End of Lease Cleaning
Deep Clean
FOR THE FIRST 6 HOURS
$55 per hour thereafter
Products Included ✅

Also known as a Spring Clean / End of Lease Clean
An intensive specialised clean
Let us take care of the difficult cleaning tasks
Book Online
Meet Our Wonderful Cleaners In Parkville
Women-Led
Experienced Cleaning Team

We are a women-led company with an experienced cleaning team. All of our registered cleaners are selected carefully and are friendly, trustworthy and reliable. We are confident you will love your assigned home cleaner 👍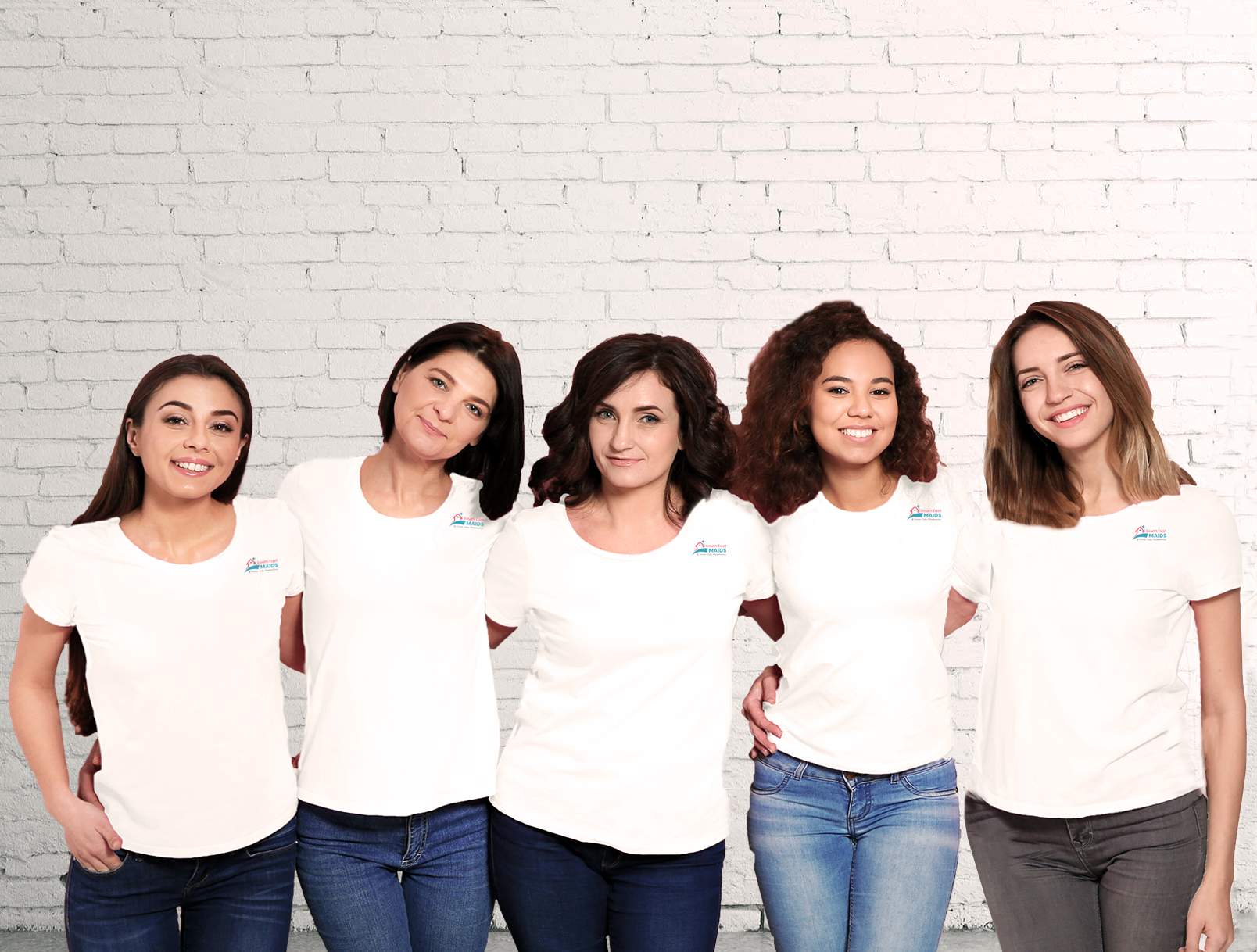 Common Questions
All your home cleaning questions answered!
How Do You Find A Good Cleaner In Parkville?
Press Play
Finding a good home cleaner in Parkville can be a frustrating process 🤔
Our Processes
Set Us Apart
We ensure you always consistently receive the same high standard clean
We take cleaning very seriously and put in all the hard work in finding the best cleaners to clean your home. Our extensive know how and stringent, perfected recruitment process which has been developed over years allows us to have the best home cleaners. The benefit of using our agency is a complete peace of mind that your assigned home cleaner will always be trustworthy, reliable and experienced!
Each cleaner registered with our agency has successfully completed the below steps.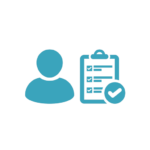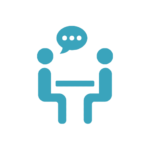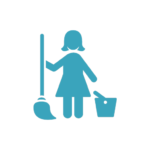 Skills & Experience Assessment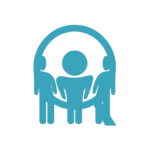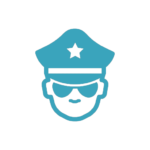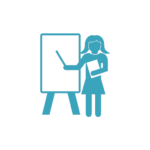 We Clean All Homes In Parkville
We also provide office cleaning services in Parkville
Townhouse Cleaning Services
Apartment Cleaning Services
What Clients Say
Testimonials
I was very impressed with Adriana's cleaning. She was friendly and did a fantastic job cleaning our house in Kingsville. I know how hard it is to find a good cleaner in the inner west of Melbourne, as I had used many different cleaners in the past and was never completely happy. Either I had a trust concern, found them to be unreliable, or the cleaning was just not up to standard. I was recommended this agency in a mums' group on social media, and I have also passed on the recommendations to other mums in the group.
⭐⭐⭐⭐⭐
A professional company with trustworthy home cleaners. At no time did I ever feel uncomfortable with the cleaner in my home. I have had two cleaners from this agency, and both have always made me feel very comfortable.
⭐⭐⭐⭐⭐
After having a bad experience with my previous cleaner, a local mum recommended Inner Melbourne Maids. I am also a mum with a 1-year-old and a 3-year-old and always have my hands full. My cleaner, Ana, is my saviour who comes to clean once a week, leaving my place shining.
⭐⭐⭐⭐⭐
We have an apartment in Port Melbourne. My husband and I work full time and run busy schedules, leaving us little time for cleaning. The regular cleaning service offered by Inner Melbourne Maids has made our lives a ton easier.
⭐⭐⭐⭐⭐
I use Inner Melbourne Maids to clean my apartment in Prahran. My cleaner, Marisa, is lovely and does a fantastic job. I'm very pleased with the service.
⭐⭐⭐⭐⭐
I'm a mum with two little children who constantly keep me busy. Having a cleaner come once a week to clean our place in Yarraville has been life-changing. I could never go back to not having a cleaner. I can comfortably recommend this agency to other mums with children in the inner west of Melbourne.
⭐⭐⭐⭐⭐
I'm very satisfied with the cleaning service. I would recommend Inner Melbourne Maids to others in a heartbeat.
⭐⭐⭐⭐⭐
We have a large 4-bedroom, 3-bathroom house in Essendon, which is very time-consuming to clean. I am a mum with three little children, and the thought of adding cleaning to my already hectic schedule is daunting. Our cleaner, Jordana, is truly incredible. She does a fantastic job on the bathrooms and floors, which are my priority areas for cleaning. I have used many cleaners in the past, but this company is by far the best and I am glad to have found them through recommendations.
⭐⭐⭐⭐⭐
This company truly delivers on their quality promise. They are exactly as they claim to be and have never let me down with their home cleaners.
⭐⭐⭐⭐⭐
I work seven days a week in the printing press industry, leaving me hardly any time for household chores. My cleaner comes once a fortnight and takes care of everything. I never have to think about cleaning.
⭐⭐⭐⭐⭐
I don't know what I would do without my cleaner, Carol. She is the sweetest person and does a brilliant job cleaning my home in Fitzroy. I am very satisfied with the cleaning service and professionalism of the agency.
⭐⭐⭐⭐⭐
A cleaning company with a professional approach to cleaning and high standards. After many less than desirable experiences with other cleaners, I am finally relieved to have found a cleaning company that I am truly happy with.
⭐⭐⭐⭐⭐
I met my cleaner, Kimberly, for the initial appointment of an arranged fortnightly service. She was presentable and friendly. Now, I just leave her a key and always come back to a sparkling home. I have used other cleaning companies before and have found them to be average. However, my experience with Inner Melbourne Maids has been consistently nothing but great.
⭐⭐⭐⭐⭐
I have been very happy with our cleaner and the support and communication provided by the company. It's hard to find a good cleaning company that you can trust to do a consistently perfect job. I became aware of Inner Melbourne Maids through a colleague after discussing the issues I had with my previous cleaner. This company is a cut above other cleaning companies out there.
⭐⭐⭐⭐⭐
Quality cleaning company with reliable cleaners. Our house is in South Yarra, and our cleaner has always been punctual, delivering a consistently clean home. I can recommend this company to others without any hesitation.
⭐⭐⭐⭐⭐
I found the cleaning booking process to be quick and intuitive. The customer service representative I spoke to was very polite and helpful. The cleaner who came out to clean my home in Ascot Vale did a terrific job. From start to finish, I was very impressed with the customer service, communication, and cleaning service. I can confidently say this company is unlike other cleaning companies or private cleaners I have used in the past. It's comforting to deal with a large, trustworthy, and consistent company.
⭐⭐⭐⭐⭐
We live in Altona North and now have our second cleaner from the agency servicing our home. We were very happy with the first one, but she went overseas. Our current cleaner, Carol, is also excellent and delivers the same quality of cleaning. I appreciate the consistency in the quality of cleaners this company provides. When I used other companies in the past, they lacked consistency and the cleaning I received varied all the time. I plan to use Inner Melbourne Maids for the foreseeable future and will recommend them to friends and family without any hesitation.
⭐⭐⭐⭐⭐
We have a 2-bedroom, 1-bathroom townhouse in Footscray. Our cleaner comes once a week for 2 hours and cleans our entire home. We are pleased with the service and always happy to see our cleaner, who arrives with a big smile.
⭐⭐⭐⭐⭐
Cleaning Company
Our Story
Who is Inner Melbourne Maids?
Inner Melbourne Maids initially started with one person, our founder Paula Rod who began cleaning homes for her clients based in Footscray. Paula's unparalleled attention to quality and detail, and her unique systematic approach to cleaning resulted in the creation of a formula which delivered a consistent high standard cleaning to each home.Her unique and remarkable style of cleaning was noticed shortly by her clients. She became popular and highly recommended amongst her client base for her skills, cleaning system and character.
She eventually started cleaning together with a team of ladies as her client base grew larger. All through word of mouth business Paula and her team had become the preferred choice of cleaners for a large group of mothers in the inner west mums community of Melbourne.
Later on, through further recommendations new clients started pouring in from Melbourne's inner city and inner south east suburbs. Inundated with all the new requests for home cleaning she was faced with two options; to either decline the extra work as her and the team were fully booked out or find a way to be able service new clients without compromising on the quality of service that she has been providing to existing clients. She decided on the latter and as a result founded Inner Melbourne Maids, a cleaning agency for Melbourne's inner south east and inner city suburbs.
She formed the agency and its operations based around her experience, know how, proven cleaning system and processes with the goal to ensure that each client will consistently receive a high standard clean, the same she had always been providing her clients herself. She succeeded and as a result of her and the teams efforts Inner Melbourne Maids has become Melbourne's Premier Cleaning Agency™.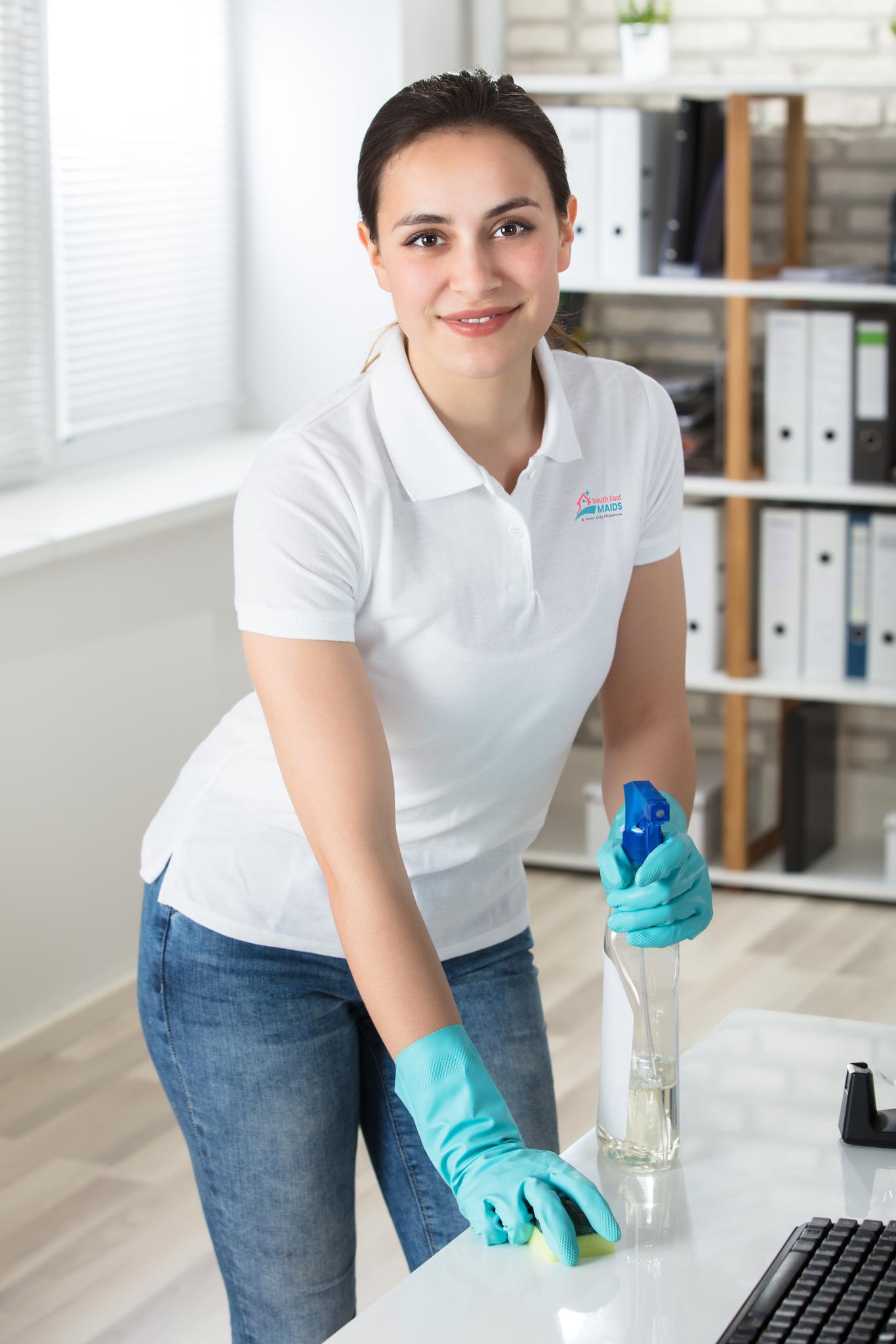 Contact
Call or book a home cleaning service online in Parkville
Drop Us A Line
Ask any question! 🙂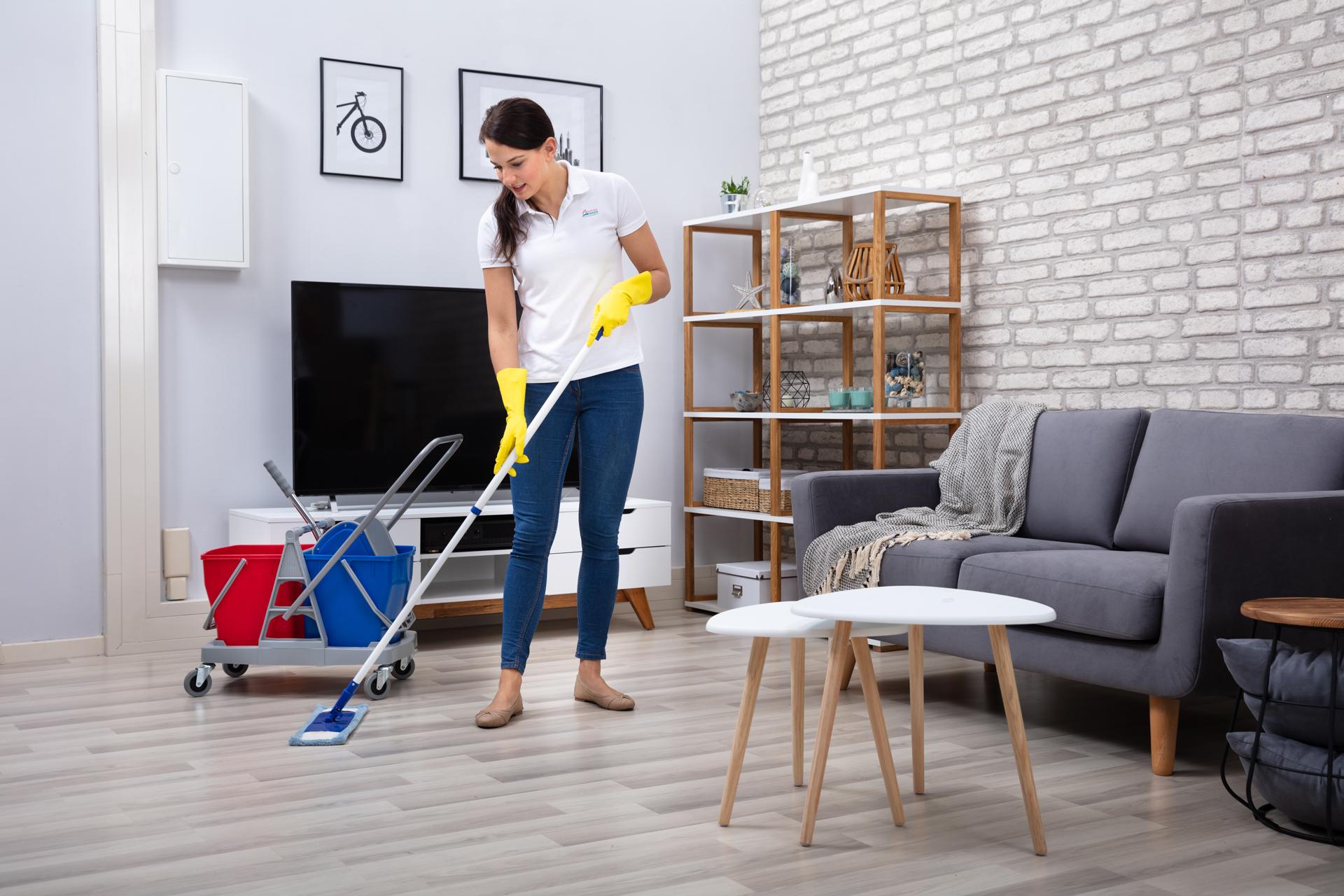 Fast & Easy Online Booking
Easily book a cleaning service in Parkville
Booking a clean should not be a difficult process. We have tried to streamline the cleaning booking process to be as simple and efficient as possible. We understand that our clients seek convenience. Our aim is to make our clients' lives easier with our cleaning services and to have minimal administration involved for booking and managing appointments. We are a company that utilises tech to its fullest extent to provide you with the best possible experience.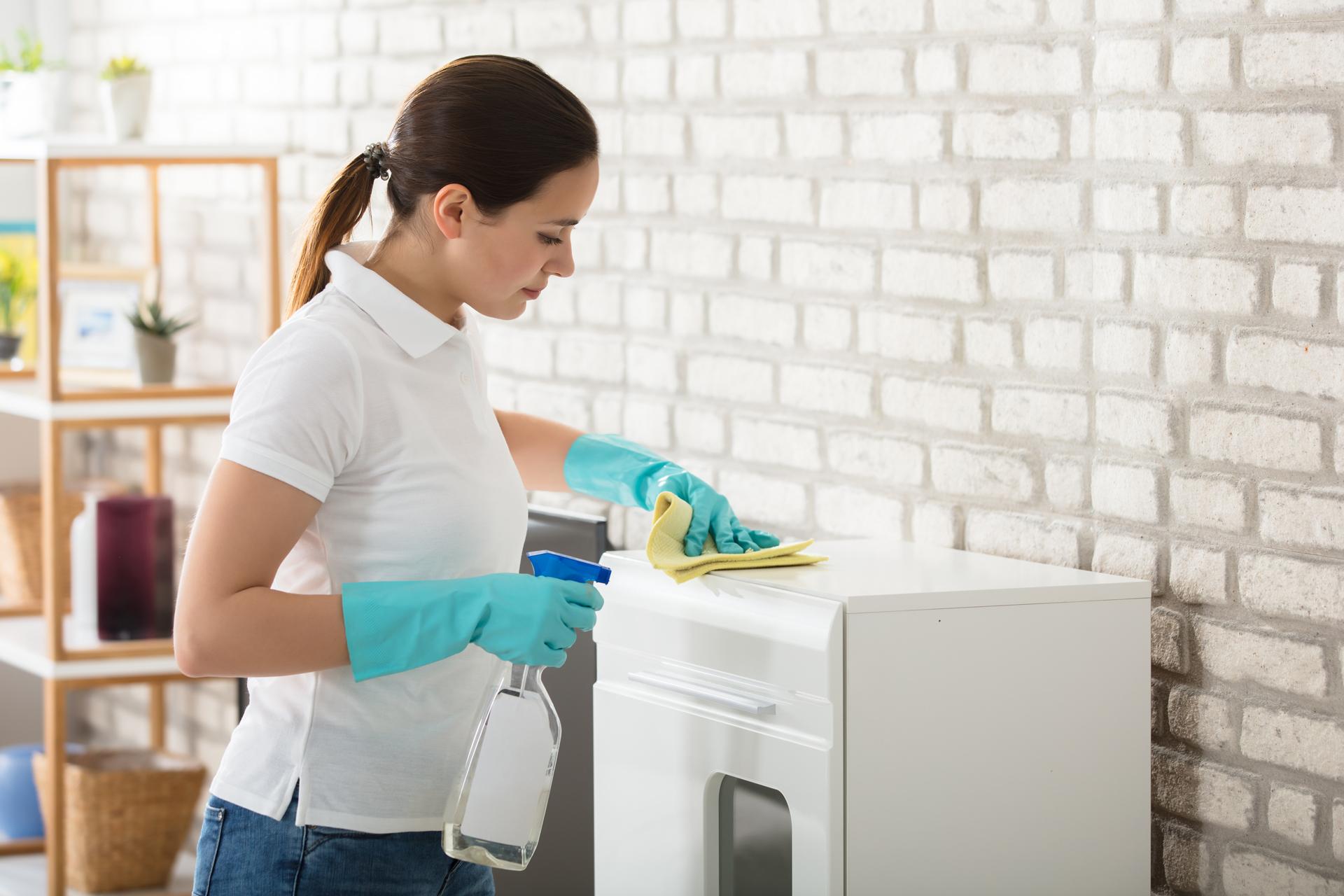 Not Your Usual
Cleaning Company
In Parkville
Premium Home Cleaning Services Parkville
Professional

We take home cleaning very seriously. We realise the domestic cleaning services industry in general is underserviced. We strive to do things different and to be the best at what we do while conducting ourselves always in the utmost professional manner.

Attention To Detail

Cleaning is not cleaning unless it is done 100% right. We realise that completing each task with attention to detail may consume more time however this is absolutely essential in order to deliver top results. We are Melbourne's Premier Cleaning Agency™ and we claim this title with our approach to quality in Parkville and every other area within our service coverage.

Reliable

When you book a clean with us you can rely on your cleaner showing up to your home in Parkville. Our cleaners are committed to their schedules and take their work seriously.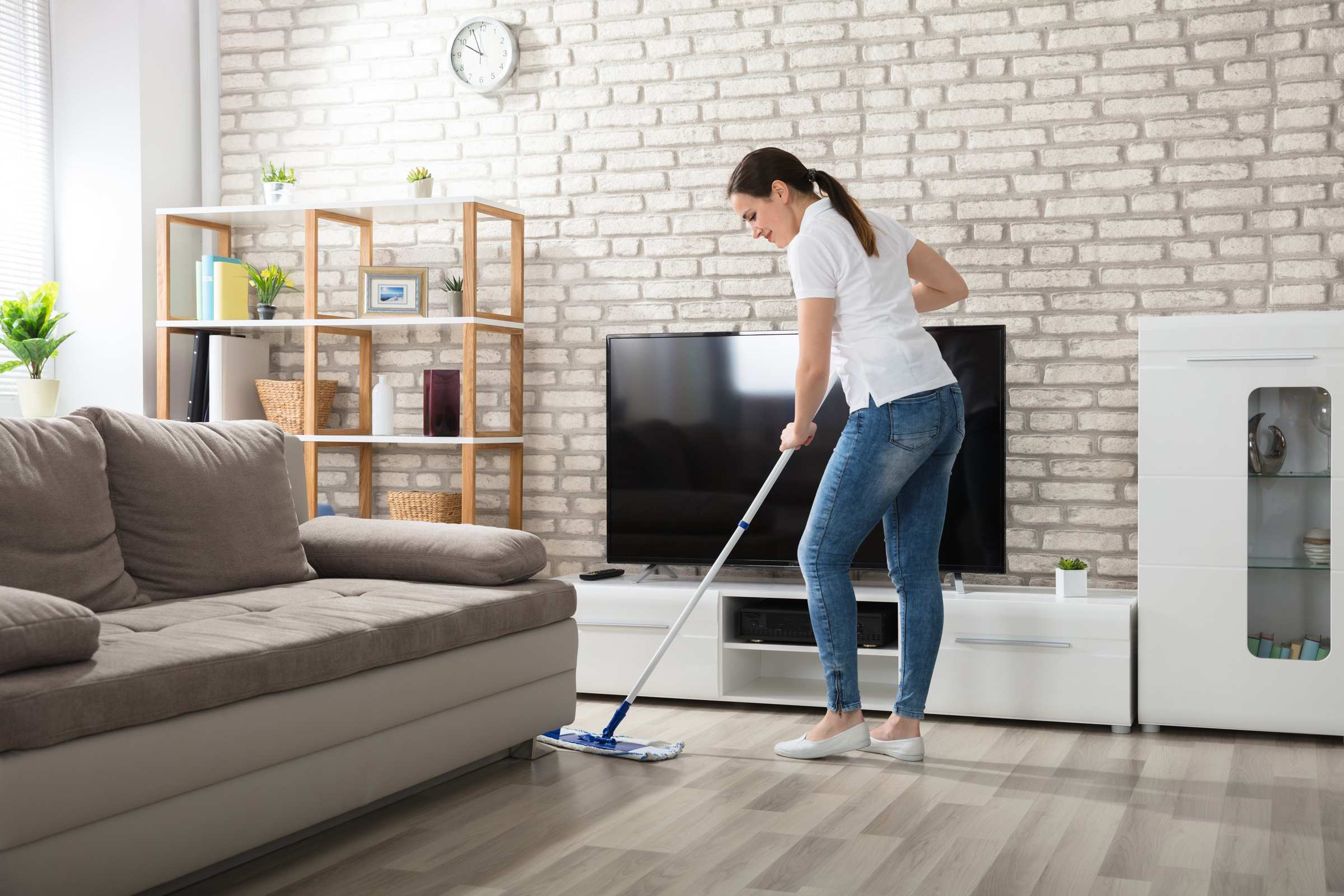 Our Cleaners in Parkville
Reliable & Trustworthy
100%
Friendly & Approachable
100%
Our Agency
Days A Week Cleaning Service