Our Processes
Set Us Apart 🥇
We ensure you always consistently receive the same high standard clean
We take cleaning very seriously and put in all the hard work in finding the best cleaners to clean your home. Our extensive know how and stringent, perfected recruitment process which has been developed over years allows us to have the best home cleaners. The benefit of using our agency is a complete peace of mind that your assigned home cleaner will always be trustworthy, reliable and experienced!
Each cleaner registered with our agency has successfully completed the below steps.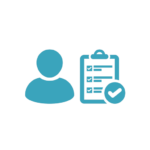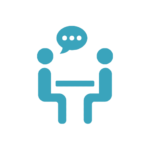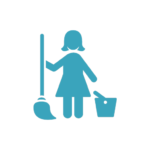 Skills & Experience Assessment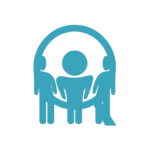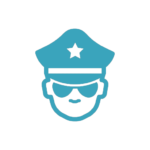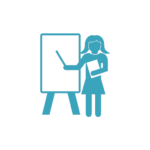 What Clients Say
Testimonials
I found the cleaning booking process to be quick and intuitive. The customer service person I spoke to was very polite and helpful. The cleaner who came out to clean my home in Ascot Vale did a terrific job. From start to finish I was very impressed with the customer service, communication and the cleaning service. I can confidently say this company is unlike other cleaning companies or private cleaners I have used in the past. It is comforting to deal with a large company that is trustworthy and consistent.
I have been very happy with our cleaner, the support and communication provided by the company. It is hard to find a good cleaning company that you can trust to do a consistently perfect job. I become aware of Inner Melbourne Maids through a colleague after I was having a chat about the issues I had with my previous cleaner. This company is a cut above other cleaning companies out there.
After having a bad experience with my previous cleaner a local mum recommended Inner Melbourne Maids. I am also a mum with a 1 year and 3 year old and always have my hands full. My cleaner Ana is my saviour who comes to clean once a week leaving my place shining.
I was very impressed with Adriana's cleaning. She was friendly and did a fantastic job cleaning our house in Kingsville. I know how hard it is to find a good cleaner in the inner west of Melbourne as I had used many different cleaners in the past and was never completely happy. Either I had a trust concern, I found them to be unreliable or the cleaning was just not up to standard. I was recommended this agency in a mums group on social media and I have also passed on the recommendations to other mums in the group.
I work 7 days a week in the printing press industry. I hardly have any time to do household chores. My cleaner comes once a fortnight and takes care of everything. I never have to think about cleaning.
Quality cleaning company with reliable cleaners. Our house is in South Yarra and our cleaner has always come on time, delivered a consistent clean. I can recommend this company to others without any hesitation.
I don't know what I would do without my cleaner Carol. She is the sweetest person and does a brilliant job cleaning my home in Fitzroy. I am very satisfied with the cleaning service and professionalism of the agency.
We have a large 4 bedroom, 3 bathroom house in Essendon which is very time consuming to clean. I am a mum with 3 little children and the thought of adding cleaning to my already hectic schedule is daunting. Our cleaner is Jordana and she is truly incredible. She does a fantastic job on the bathrooms and floors which are my priority areas that I would like cleaned. I have used many cleaners in the past however this company is by far the best and I am glad to have found them through recommendations.
I am a mum with two little children that are constantly keeping me busy. Having our cleaner come once a week to clean our place in Yarraville has been a life changer. I could never go back to not having a cleaner. I can comfortably recommend this agency to other mums with children in the inner west of Melbourne.
We have a 2 bedroom 1 bathroom townhouse in Footscray. Our cleaner comes once a week for 2 hours and cleans our whole home. We are pleased with the service and always happy to see our cleaner who arrives with a big smile.
We have an apartment in Port Melbourne. My husband and I work full time and run busy schedules leaving us little time do cleaning. The regular cleaning service offered by Inner Melbourne Maids has made our lives a ton easier.
I use Inner Melbourne Maids to clean my apartment in Prahan. My cleaner Marisa is lovely and does a fantastic job. I'm very pleased with the service.
I met my cleaner Kimberly for the initial appointment of an arranged fortnightly service. She was presentable and friendly. I now just leave her a key and always come back to a sparkling home. I have used other cleaning companies before and have found them to be average. My experience with Inner Melbourne Maids however has been consistently nothing but great.
This company delivers on their quality promise. They are what they say they are and have never disappointed me with their home cleaners.
I'm very satisfied with the cleaning service. I would recommend Inner Melbourne Maids to others in a heartbeat.
We live in Altona North and now have our second cleaner from the agency to service our home. We were very happy with the first one however she went overseas. Our current cleaner Carol is also excellent and delivers the same quality of cleaning. I like the consistency of the quality of cleaners this company has. When I used other companies in the past they had lacked consistency and the cleaning I received was different all the time. I plan to use Inner Melbourne Maids for the foreseeable future and will recommend them to friends and family without any hesitation.
A cleaning company with a professional approach to cleaning with high standards. After having many less than desirable experiences with other cleaners I am finally relieved to have found a cleaning company that I am truly happy with.
A professional company with trustworthy home cleaners. At no time did I ever feel uncomfortable with the cleaner in my home. I have had two cleaners from this agency and both have always made me feel very comfortable.